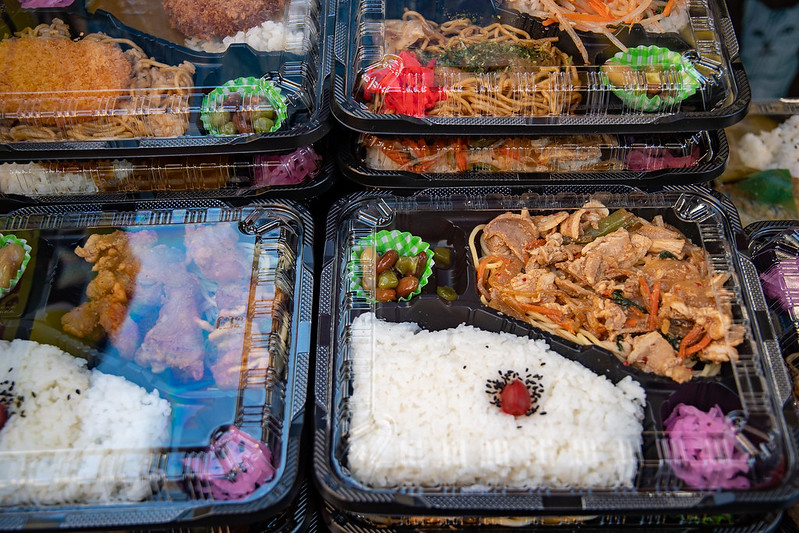 Tips on How to Survive on a Student Food Budget in Japan
Tokyo, Japan's capital and home to KCP International Japanese Language School, is a bustling metropolis considered to be one of the world's most populous cities and one of the most expensive places to live in. The city has almost everything any foreign student could hope for — cultural spots such as historical shrines, temples, gardens for sakura viewing, and museums. Tokyo also offers some of the best shopping spots to find quality products, from the thrifty to high-end couture.
Japanese food has had strong influences from Korea and China for thousands of years. It was only in the last few hundred years that foreign trade and religion made any impact on traditional Japanese fare and influenced it to what we now know it to be.
Japan is the place to get the freshest sushi, the best ramen and pillowy soft cuts of beef. With Western influence, there's no shortage of international food available with a twist of Japanese originality.
The cost of living in Tokyo may be quite a challenge but if you are  aware of some of the ways to stay frugal, you can still enjoying Japan's delicious cuisine and stay within your student budget. Here are a few tips:
Hot plate specials
This doesn't mean diner food daily specials. For any dorm student, if your room allows you to have a hot plate and a rice cooker, the best way to stretch your food budget is to cook your own food. Cooking your own food allows you to be specific on what you want to eat, when you want to eat, and how you want your food prepared. This is especially helpful for people with specific dietary requirements such as vegetarians, vegans, and students with food allergies.
Vending machine in Tokyo.
Vending machine yummies
Vending machines are all over Japan. The popularity of vending machines in Japan compared to other countries is largely because of the low petty-crime and vandalism rates.
The machines have become a convenient and affordable means to get almost anything and everything including hot or cold meals, soups, and sandwiches, minus the cost of live employees to do the labor.
Bento selections.
Convenience store goodies
Convenience stores (konbini) offer a wide variety of delicious and affordable meals. Some of the popular convenience stores are 7-Eleven, Family Mart, Lawson, Mini Stop, and Circle K Sunkus.
Konbinis pride themselves in offering quality products and other services such as ATM machines, free Wi-Fi equipped with multi-purpose terminals that sell tickets for events, theme parks, and other travel services. Most convenience stores have tables and chairs for customers to sit in while having their meal. Not a bad place to hang out for a student on a budget!